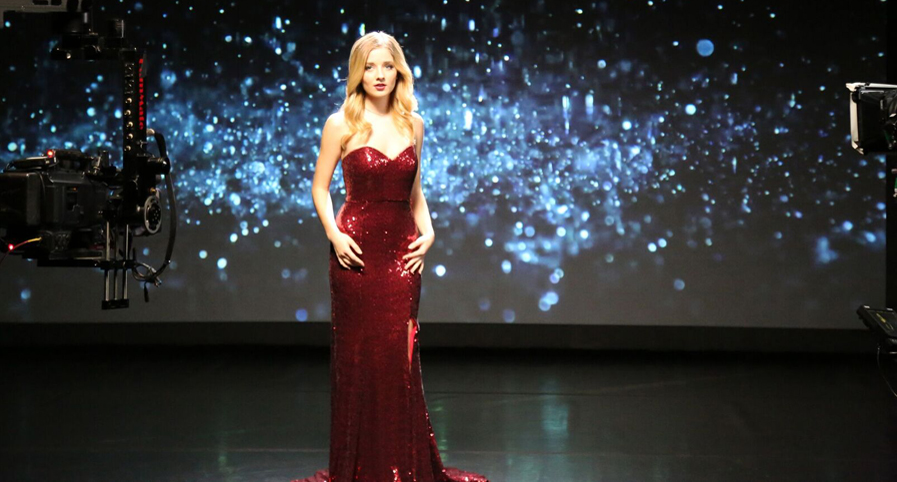 Singing star and Pittsburgh native Jackie Evancho recently released music video "Attesa" that Studio 11 Pittsburgh produced.
"Attesa" is a single off Evancho's new album "Two Hearts."
Set in front a big projection screen with falling rain to set a somber mood, production took place in our 3,500-square-foot studio on March 2, 2017.
"Attesa" is about a woman's anguish over being parted from a man she loves.
The studio was transformed, and everything in it was made black. That included painting our 900-square-foot white cyc black.
Evancho, 17, dazzled on set, wearing a red sequin gown as multiple cameras captured beautiful angles.
"Working with an artist like Jackie, who is incredibly talented and a lot of fun on the set, made our team's job easier and really made the final product shine," said director Karen Lah.
Evancho became a worldwide sensation when she appeared on NBC's "America's Got Talent" at 10 years old.
Since "AGT," Evancho has released platinum and gold albums and most recently sang the national anthem at the presidential inauguration in January.